Hi fellows,
I've talked to several of you about getting into Dark Souls One recently (latest release is III as of April 2016). If I'm going to try a series, I like to play from beginning and DS 1 came out on PC in 2012. All of us have no doubt read about DS, maybe some have tried it. After reading about it in game-zines I was always intrigued, so when on sale at steam for $9.99 I thought why not?
Experience has been, umm interesting to say the least, but have persevered and it has clicked with me after about 15 character levels (maybe 5 to 10 hours). It's all true, if you don't like to die, then this game is not for you, LOL. BUT it forces you to become a better player, observing your enemy, learning their patterns and weaknesses in order to prevail. Stop your button mashing...
Long story, Dark Souls One on PC
must
be installed with mods for it to work with keyboard/mouse. I have experience with other games, so was not an issue and can provide a zipped copy of my game folder on Dropbox-Pro. Ask. If you have ever wondered and wanted to give it a try, I can recommend the first one. Multiplayer and coop is very unique, it is all tied together. You have to 'summon' other players via magic within the game itself, so very creative and most immersive.
If wondering about graphics, I'll post a few screenshots...
The raven that carries you from the asylum after the first boss (sorry, no screens of that boss, just happy to have beaten him).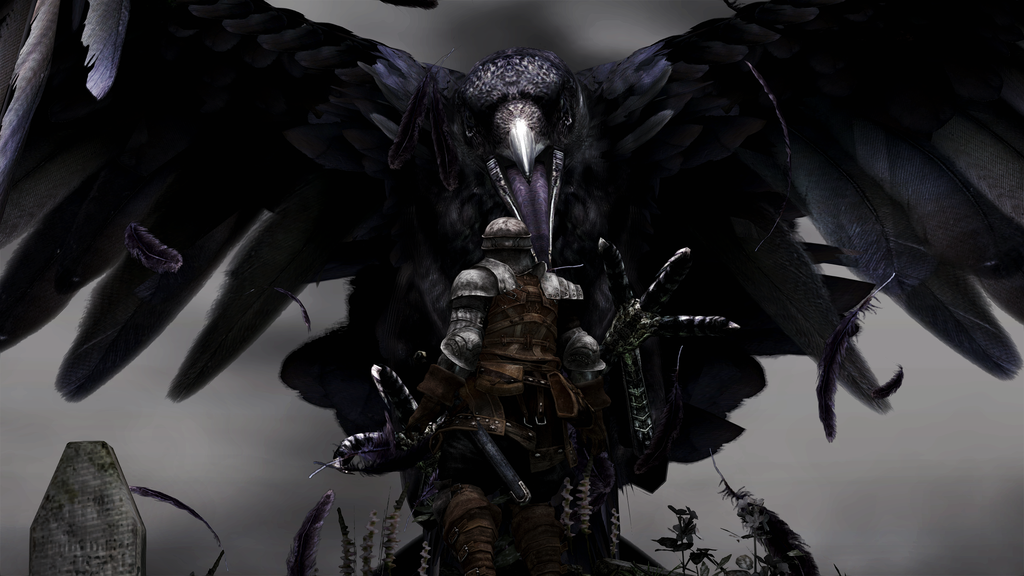 Glimpse of things to come, early on this bastard scared the shit out of me at the top of the stairs, but he flew off.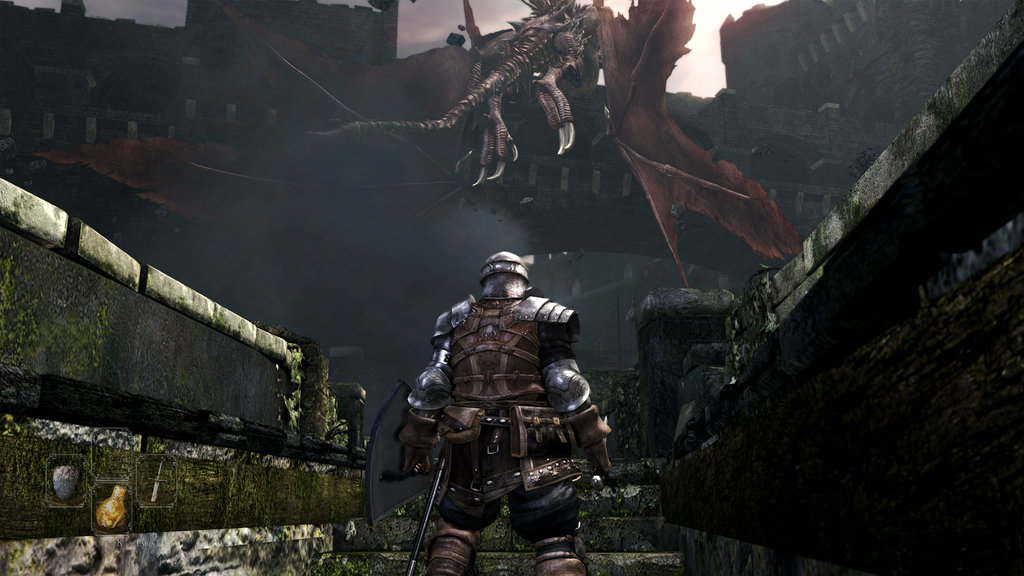 After a few equipment upgrades to chain mail, meet him again.
I find it very atmospheric, sometimes just spend time looking around after dispatching the locals...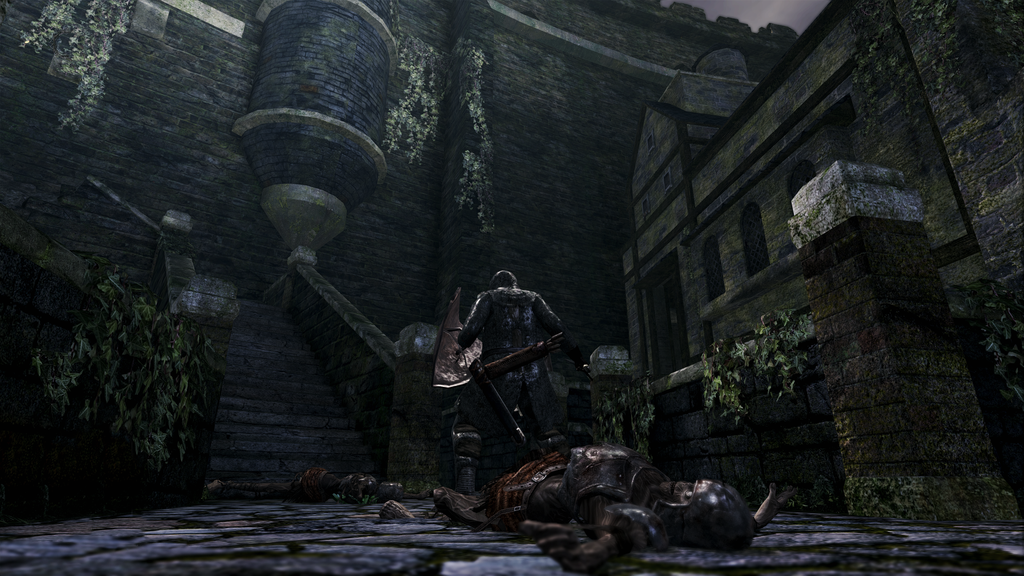 My current impasse, die and die again... SweetFX and sometimes looks like too much bloom, but you rarely get to see the sun anyways. LOL