You ain't kidding Mike.
Bug testing is not for everyone. You really have to be systematic about trying all settings, such as weather and lighting conditions, etc. etc. etc. I ended up finding this 'issue' early on with the Channel beta, and good thing, because otherwise our water could have looked like this when the wind is at high setting...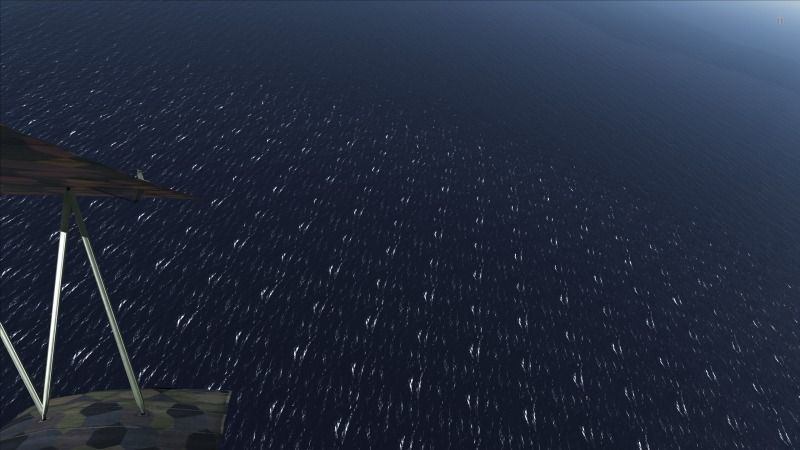 AND don't be afraid of asking for improvements!
The base of the chalk cliffs looked like this at first, with a sharp edge... but after pointing out that the cliffs had 'scree' along the bottom, the devs added some rubble for a natural transition. So sometimes it does make a difference when you whine, as long as you are constructive in your whinging...
Looks better now, eh?