EDIT: Moved here so it doesn't get buried
A short review after a weekend of goofing around is perhaps in order.
BTW, not my screenshots...
The Naval Action environment looks really good (Dx11) and has good framerates. Battles play well as far as maneuvering and cannon broadsides go. Hitting something isn't easy at range, but of course is at close range. Small ships have a role in bigger battles, protecting the sterns of bigger ships-of-the-line, and lobbing chain shot into the rigging of the enemy. Real tactics and team play win battles.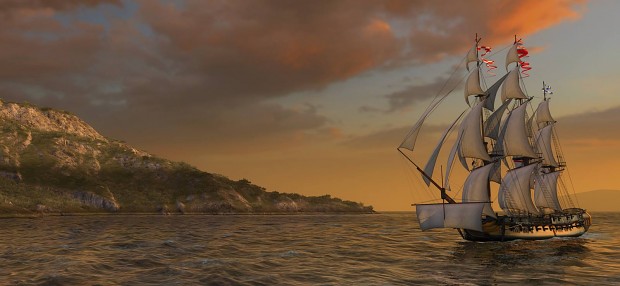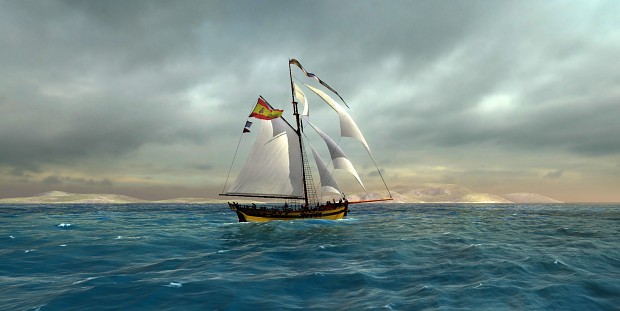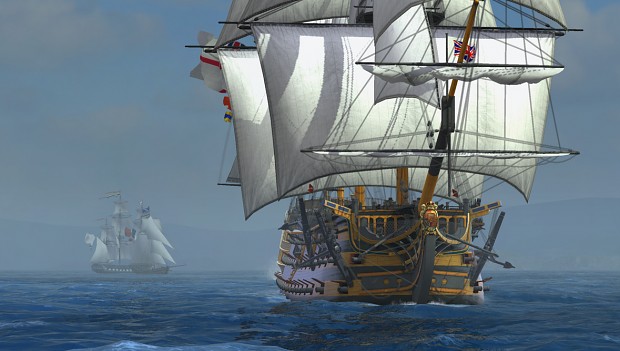 I think this one fits Jed's personality...
Battles are long, timer is set for 1 hour. I found myself the sole ship one time after the other players on my side committed suicide charges, but I managed to do some tricky maneuvers to break out and then keep up a running fight for some time to make it interesting, chipping away at my pursuers. Different ships have strengths and weaknesses, each has personality. You can configure different cannon 'loadouts', such as long range guns, carronades, regular cannon, each with pros and cons in range/damage. You can fire ball, double ball, chain shot (for rigging), and grapeshot (to kill crew).
You have the ability to battle PvE or PvP, and there are battles dedicated to light ships only. I started out PvE just to learn the ropes, and quickly got into it. It is an 'engaging' game, and forayed into PvP light maybe 6 times and did OK, sometimes better. Skilled/practiced players stand out though you can still make a difference as a noob.
Right now there isn't anything more than 'arena' battles, but they have tried to mix it up somewhat with different weather. The storm battle is amazing to fight on, really takes patience to time your shot when cresting a wave so as not to fire your broadsides into the next wave.
There is a game mechanic for boarding parties, but it sucks, and is only a stand in for now. The GUI is completely stand in as well, and not intuitive, but I figured most things out or simply asked in chat.
What you

won't

get...
I've moved up thru the beginning ship (Lynx), cutter, brig, and now onto HMS Snow (see below) which is top of the heap for light ships. The yacht that comes with the game (only if you pre-order) falls somewhere in between the Lynx and the brig, as far as I can tell, so is not a big deal if you miss out.

BOTTOM LINE
: I would say you would have to be into the age-of-sail to enjoy the game in its present state, though playing with squad members even now would be great. If you are tired of alpha/beta pre-release then wait; you will not miss anything by not having the yacht as a bonus gift.
Storm battle...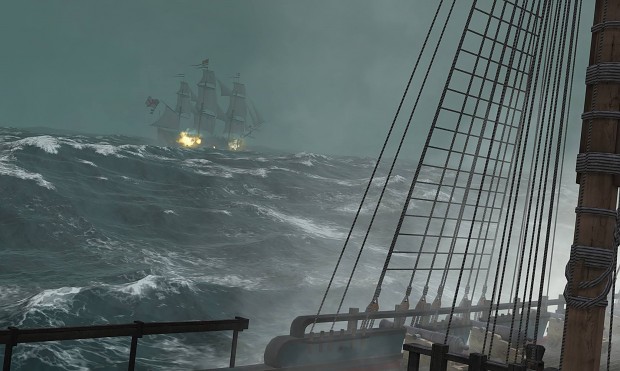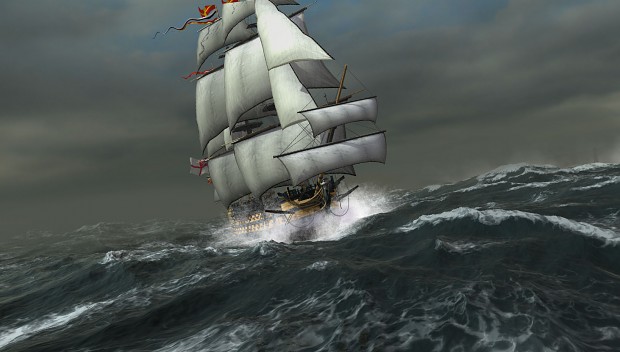 HMS Snow
Pretty, no?